Ravello is situated in a splendid position, on a rocky in a more elevated position than the other pearls of the Amalfi Coast. In the last century Ravello became a preferred destination of the Grand Tour, educational and pleasure travels of European intellectuals and artists. In Ravello Wagner, Longfellow and many others stayed for a time, and everybody was enchanted by the extraordinary fascination of these places.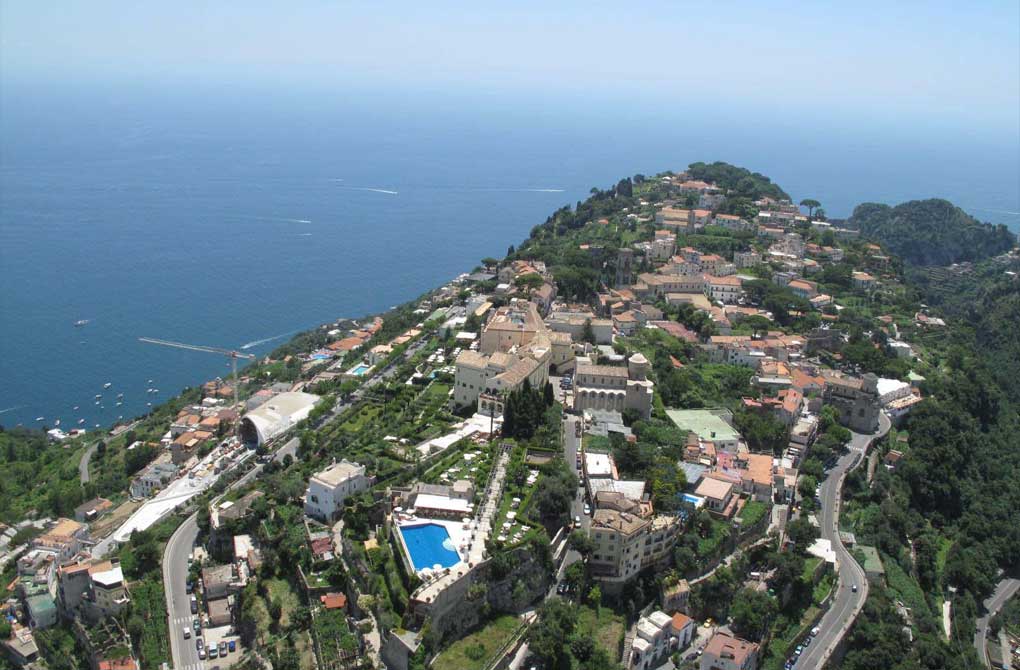 Among the numerous churches in Ravello, undoubtedly the Cathedral and Chiesa del Toro, besides the famous S. Francesco cloister, deserve a particular mention. Not to miss Villa Rufolo, very ancient, built approximately in year 1280 by the homonymous family, one of the richest and most important families in Ravello. Even though it has been rearranged, the building still completely expresses an interesting Arabian-Norman style.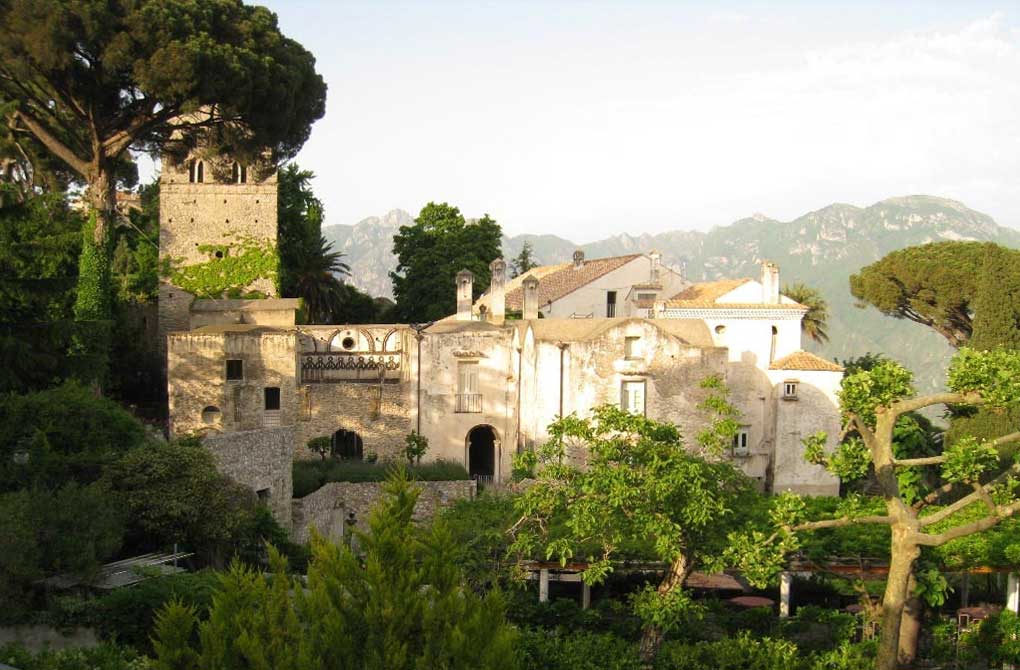 Concerts are held In the villa during the summer time; the audience is enchanted to see the orchestra that plays as if it were suspended half-way up on a uniformly blue setting, represented by sky and sea.
To be visited also is Villa Cimbrone, that was built in the twentieth century and was commissioned by the English nobleman William Bechett. This villa imitates classicized and medieval styles and forms. Its celebrity is due to the already-quoted "Terrace of infinity", that is really one of the most charming places on the Coast. But the beauty of the Villa consists in its gardens, decorated by statues, busts and marble groups.